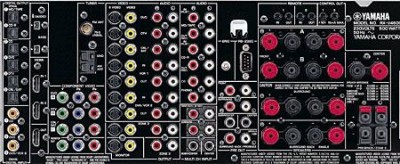 Action client orders from rental paperwork, equipment preparation, deliveries, collections, installation and networking, providing ongoing support both in person and over the phone to our clients
Main responsibilities will include;
• Completely and effectively action client orders from rental paperwork, equipment preparation, deliveries, collections, installation and networking,
• Providing ongoing support both in person and over the phone to our clients with Maintenance / Servicing / Troubleshooting requirements,
• Asset management – conducting in house upgrades, repairs and preventative maintenance, plus coordinating warranty claims,
• Manage equipment returns at the end of the rental period, and
• Conduct in-service safety inspection and testing of electrical equipment to AS/NZS 3760:2010
The position will require after-hours, on-call and weekend work from time to time for which you will be rewarded.
The successful candidate will have:
• Exceptional Customer service skills. This role is really suitable for a friendly person with a strong professional presentation, who loves to meet new people, build relationship with existing clients and talk about their passion for technology and who will do what need to be done, to make the client happy
• The ability to learn and develop a wide range of skills around all type of technology. If you enjoy a diverse role with the opportunity to work with the latest technologies, this is the position for you.
• Strong attention to detail, and preference to operate in a structured and methodical manner, but who is also highly adaptable to changing work requirements
• Exceptional planning and organisational skills. A person who really dislikes being late for a deadline.
• A gift for solving problems and conveying technical issues to non-technical users both verbally or in writing
• The physical ability to deliver and install heavy equipment
• The ability to maintain a valid driver's license and a good driving record
If after reviewing this advertisement you find that this role is a good match for your interests and passions, please send us an application containing a cover letter and resume.
*To be successful, the candidate will be required to provide evidence of claimed qualifications or experience and currently be able to work in Australia.*
Initial interviews will be held over Skype.