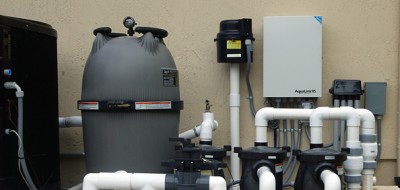 We are seeking an experienced Business Development Manager with experience and knowledge of pool and spa equipment.
Key responsibilities will include;
– Participate in fortnightly meetings with Sales personnel to discus general business, i.e budgets, sales targets and strategies. Meet and/or liaise with the Director fortnightly and provide a report regarding the ongoing sales progress of your Sales Portfolio.
– Liaise with and support the sales Team to optimise income in keeping with agreed sales targets and budgets.
– To increase market share and sales by liaising with existing trade customers, and actively promoting the business with new and lapsed trade customers.
– To liaise with the NSW State Manager with regards to the workflow and allocate sales tasks, to ensure optimum productivity and use of company resources and personnel.
– To liaise where necessary with trade customers regarding overdue payments and outstanding accounts as per directives from H/O, and to ensure collection of retail accounts as per company policy.
– Maintain product knowledge at a high level of proficiency so incoming technical and service enquiries from both trade and retail accounts can be handled. Also provide technical support to office staff and sales representatives.
– By personal example, promote and help to maintain a ' Can Do ' culture within the organisation. Company relies on the personal touch in its dealings with customers and maintaining this type of culture is a major part of this job.
– Encourages and actively works to promote a self-managing team structure so all members are willing and able to accept maximum responsibility at their respective levels.
– Maintains a good working knowledge of the duties and responsibilities involved in all other positions to enable other team members to have access to someone with knowledge and experience to help them out. This includes having an appreciation of the difficulties and problems associated with each job.
– Maintain systems and procedures knowledge at a high level of proficiency and implement changes designed to simplify existing ones and improve Supremes level of service. Consultation with appropriate departments is essential.
– Diarise comments, time deadlines and promises at all times during the day and prioritise action.
Qualifications and Knowledge
– Advanced knowledge of the swimming pool industry, pool and spa equipment
– Technical ability, excellent communication skills, computer literate
– Friendly and caring personality, focus on pleasing the customer