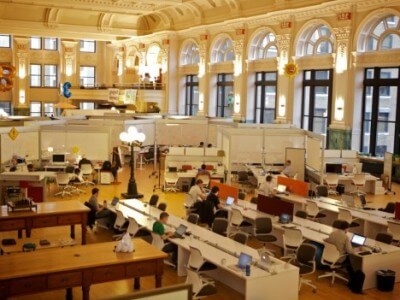 Our client is looking for a passionate, motivated Community / Venue Manager to manage all aspects of the business centre.
You will be responsible for ensuring a smoothly operating facility whilst maintaining a collaborative, vibrant and cohesive community in order to achieve and maintain 100% occupancy. You will ensure the longevity of memberships by identifying the needs of members and tailoring a viable solution.
Duties include:
-To build the community ensuring that clients are introduced and connected to develop effective collaboration opportunities and a positive atmosphere
-To manage the onboarding process of new members and attend to ongoing issues, complaints or member needs
-To arrange and host member gatherings and networking events such as morning teas, and Friday 'wine downs'
-Manage the front of house team to ensure professional, pleasant and high level standard of customer service is provided at all times
-Ensure smooth operation of the facility including timely open and secure close
-Managing all maintenance requests to ensure that the centre is always kept in an excellent condition
-Manage meeting room bookings and event space use and to provide support on use of AV and conferencing facilities
-Manage work effectiveness of various supply and service contractors
-Provide progress reports as required to Senior Management
-Attend to all administrative duties required in a timely and organised manner, including entry of all enquiries and leads in CRM system
-To provide support to the sales manager to achieve optimal occupancy
The ideal candidate will:
-Be available Monday to Friday 8.30am to 5.30pm, and on occasion outside of these hours for events and meetings;
-Be tech savvy with good working knowledge of Gsuite;
-Maintain high level customer service standards;
-Work well under pressure with an apt ability to prioritise and delegate;
-Enjoy interacting and communicating with business owners and entrepreneurs;
-Have a minimum of 2 years experience in a similar role.
Client can offer:
-Career progression opportunities
-Stunning workplace
-Amazing team
-Great location
-Free use of centre gym
-Employee discounts at onsite cafe