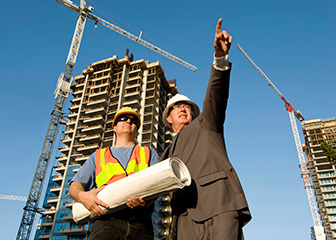 An exciting opportunity exists for a Construction Manager, to oversee and manage the construction team.
We are looking for great leader who is a self-starter, enthusiastic, confident and reliable. This is an excellent opportunity to take the next step in your career within the building industry.
The Role
The Construction Manager will oversee all construction projects.
This role will build and maintain a high performing construction team with a strategic approach to challenge the status quo with excellent leadership qualities to drive results.
As a Construction Manager will be responsible for:
Maintaining and upholding the excellent reputation by ensuring the building process delivers a quality end product that not only meets but exceeds the company's standard;
Ensuring timeframes are met to generate progress payments to budget;
Communicate and monitor onsite implementation of all changes introduced to the business and
Ensuring construction is carried out safely and in accordance with company processes and systems.
The Person
To be successful in this position you will need to possess:
5 – 6 years on site experience, also having 3-5 years' experience in a senior management role managing 10-20 direct employees with a thorough understanding of building regulations;
Outstanding leadership qualities, communication, organisational and planning abilities with a passion for working in a fast paced environment;
Technically strong experience across the use of Microsoft Office Suite as well as Customer Relationship Management Software relating to workflow and
The ability to develops creative solutions to problems, suggest different and novel ways to address opportunities and strive to achieve the budgeted goals set out in the business plan.
If you are enthusiastic and well organised and want to be part of this successful and growing team, please click on the "Apply" button below.
Initial interviews will be held over Skype.