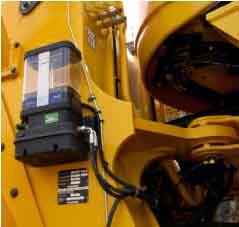 Field Service Technician – lubrication systems
A world leader in the design, production and distribution of transport efficiency products to service the transport, mining, agriculture and construction sectors.
An opportunity has arisen for a Mobile Field Service Technician to perform installation and maintenance of automatic lubrication systems. Regular travel is required throughout New South Wales with occasional interstate travel also required. The opportunity to work additional hours is freely available.
This position will focus on installing and maintaining Automatic Lubrication Systems on a variety of brand new machinery including; trucks, earth moving equipment, agricultural, fixed and mobile plant, with no two days ever being the same.
Whilst experience dealing with the transport, agricultural and construction industries is desirable, a keen and enthusiastic approach is a must.
Field Service Technicians will be provided with modern mobile workshop vans, which contain all parts and tooling necessary to carry out their role. A company phone and laptop are also included, as well as a uniform, overalls and dry cleaning service. Company vans are provided for free travel between the technicians home and the customers site or Workshop.
To succeed in this position you will be a fast learner with an ability to understand technical diagrams and documents and be confident relaying this information to others. You will be self-reliant, able to work independently and be able to utilize mechanical and electrical problem solving skills.
Selection Criteria
• Current and valid driver's licence
• Good Communication; language and literacy skills
• Excellent organisation and problem solving skills
• Ability to work independently or in a small team
• Attention to detail and pride in workmanship
• Mechanical qualifications/knowledge and aptitude highly regarded
• Basic Welding knowledge and skills highly regarded
• Low voltage Electrical-diagnostic skills and abilities highly regarded
• Possess the background skills to become an immediate asset
Initial interviews will be held over Skype.