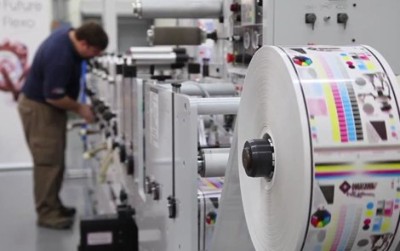 Printer (Flexo experience essential)
Our Packaging Company client requires an energetic, self-driven Flexo Printer, Storeman.
Applicants must show a high level of experience & competence in carrying out all aspects of flexo printing, rewinding and slitting machines operations. They must also be experienced in general store duties and be a strong team player whilst placing a high emphasis on efficiency.
Main duties will include;
Managing the flexo tape printing department
Processing jobs as per purchasing requests,
Slitting/re-winding tapes as required,
Warehouse duties such as picking/packing,
Unloading containers and general store duties.
The successful applicant must have the following:
• Trade qualified in Flexo Printing , Rewinding & Slitting Machine Operations.
• Previous experience in a manufacturing environment is essential
• Ability to take charge of multiple machines (i.e. Flexographic Printing Machine, Rewinder Machine, Tape cutting Machine, Core slitter Machine etc.)
• Ability to set up and operate the flexographic printing machine, Adhesive Tape Printing experience would be an advantage
• Conduct usual Flexo printing machine operations tasks including machine set up and colour changes
• Ability to troubleshoot
• Forklift license (min. 2 years' experience is essential), (reach forklift experience a must)
• Previous warehousing experience (min. 2 years' experience is essential)
• Self-starter who takes initiative
• Knowledge with MYOB an advantage & good Microsoft Office Skills.
• Good Medical History
• Own reliable transport to get to work
• Punctual
• Able to work extra hours when required (only weekdays)
6.00am – 3.30pm Monday – Friday
Immediate start available
Initial interviews will be held over Skype.