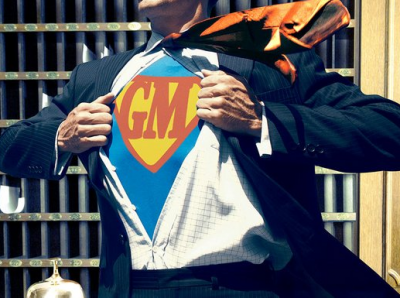 Port Hedland
A leading quality designer, builder and service provider of road transport equipment in Australia is now seeking an experienced General Manager, based in Port Hedland, who will be accountable to enhance growth and profitability, service delivery and measured control in all aspects of financial management. To lead compliance and performance in organisational development, project work and optimise customer service to ensure company standards are continually maintained and exceeded.
The role will suit an astute manager, commercial savvy and strong business acumen supported by the following:
Demonstrated strong strategic and operational leadership.
Exceptional communication and reporting skills
Robust Marketing and Branding skills and experience.
Manage budget and operational costs and set KPI's around sales and service delivery.
Results driven with proven record of successful outcomes.
Responsible for managing and developing the Region's operations to meet delivery schedules at the optimum level of productivity and quality.
Contribute to and implement programs to enhance productivity and capacity.
At least 10 years' experience in similar organisation.
Key Responsibilities for this role include:
Safety – Foster a safety-first culture adhering to Occupational Health and Safety legislation
Growth – Ensure the Port Hedland operation exceed annual growth targets by aggressive marketing and branding strategies whilst promoting products and services to customers at every opportunity.
Customer Service – Customer service levels to always exceed acceptable levels.
Productivity and Standards – Systems, processes and procedures in line with monthly system requirements and must always be met and maintained
Profitability – Ensure the profitability of the Port Hedland operations exceed a sustainable profit margin in accordance with the target
Employee Engagement – To lead and manage the current team and culture in the Port Hedland Operations
Stock – Maintain and ensure sufficient stock levels within budgets, to enable efficient work completion.
The successful candidate will receive an attractive salary package including housing and company vehicle with other benefits which will be discussed with the right person.
You will be required to undergo a pre-employment medical, drug and alcohol test and provide a valid National Police clearance (issued no longer than 6 months ago)
Applicants will have to provide proof of their working rights to work and live in Australia
If you have a positive attitude, meet our job requirements and have the right skills and knowledge base, then we would like you to apply.