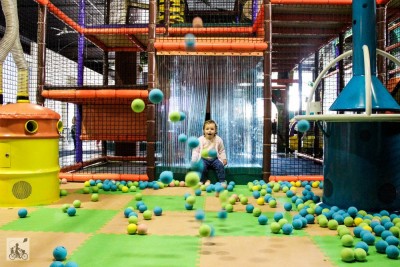 We are looking for a motivated and experienced Centre Manager to take operational and financial responsibility for this growing educational play centre.
This role requires a driven individual who has previous success working within the education sector. With a strong focus around the operational performance of the team this position will also focus on new business development, identifying and securing new members to increase sales.
The primary objective of the Centre Manager will be to create and retain a happy and committed staff team, lead them in delivering high quality educational and play services that promote the children's health and well-being, and assist in growing the organisation. The Centre Manager will also be working closely with stakeholders to develop positive relationships with parents.
Responsibilities
Build a positive inspiring team culture to increase staff performance
Develop and drive new business strategies to increase sales
Manage budgets and exceed targets
Manage the day to day of the running of the business
Promote the brand internally and externally amongst colleagues, customers and industry network
Oversee the development & implementation of programs
Ensure compliance with government requirements and regulations
People management and performance
What you'll need to succeed
Strong people leadership and team management experience: hire, train, retain, manage, coach and develop talent
Demonstrated experience within an Early Childhood Education or Primary School setting
Strong Commercial acumen
Excellent communication skills, both verbal and written
Positive attitude and ability to work in a changing environment
Experience as a Centre Manager
Bachelor degree in a related discipline is desirable but not essential
We are looking for an immediate start, this is a permanent full-time role. The successful candidate must have experience of working within the education sector with a minimum of 3 years in a senior position.
Please note that candidates will be required to have a Working Check with Children if you are successful in this role.