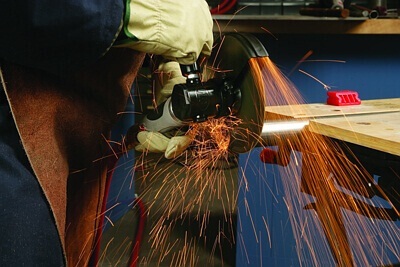 • Global Organisation
• Diverse and Interesting Role
• Great Team
We are currently looking for an enthusiastic, self-motivated and experienced Technician to work at a Construction Head Office in Wetherill Park.
This is a diverse role where you will perform all tasks involved in the production of blades and barrels, including but not limited to welding and machining, whilst also supporting the workshop with fault finding, maintenance and service and repair of all Construction Products.
The Ideal Candidate will have:
• A trade certificate in a technical or mechanical discipline and/or experience gained in a production/manufacturing environment
• Experience in MIG welding and OXY acetylene braising
• Solid experience in mechanical fitting and diagnosis
• Basic electrical knowledge
• Demonstrated computer skills
• Good organisational skills
• Strong attention to detail
• Willingness to take on new challenges and further training as required
You will:
• Have the ability to multi-task in order to provide our promise of customer service excellence
• Be team focussed with the desire to work cooperatively with others
• Take initiative and be pro-active in problem solving and diagnosis
• Have high regard for Work Health and Safety and process improvement initiatives
If you would like to join this global leader submit your application and resume today.
The successful applicant will need to complete a pre-employment medical which will include a drug screen.
Initial interviews will be held over Skype.