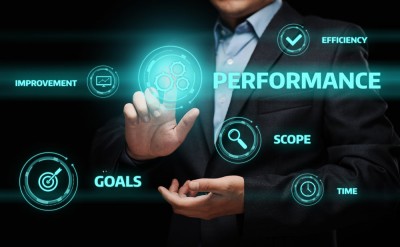 We are looking to appoint a highly motivated Enterprise Software Sales Manager to develop a business in Australia and New Zealand. This is a great opportunity with a fast growing software company looking to expand our team in the Asia Pacific. We seek an outstanding new business hunter with 5+ years enterprise software sales and Channel Partner management experience, who wants an opportunity for career growth and the chance to succeed within an entrepreneurial and innovative organization.
Role:
Rapidly grow the Company's business revenue by building and managing a strong network of Reseller and System Integrator Partners. Some direct sales to end user organisations are also expected.
Reporting to: Head of Sales, APAC, this is a Home Office based role with regular travel expected across the territory.
The Company's product is a market leading IT performance monitoring and management solution, which is already used by hundreds of customers including global corporations, government bodies and medium size enterprises across the world. It has won numerous industry awards and provides a combination of features not matched by any other vendor, giving it a unique sales proposition.
Responsibilities:
• Achieve and exceed quarterly targets for Sales Revenue and Partner acquisition;
• Identify potential Partners and profile the organisations to qualify their suitability:
• Use phone calls, meetings, presentations, etc., to build Partner interest and develop plans to secure Agreements with them;
• Organise appropriate product sales and technical training for Partners to ensure they can be successful;
• Work closely with the Marketing team to ensure all inbound leads are managed and followed up either by allocation to a Partner or personally;
• With support from the Marketing team, develop lead generation campaigns for the territory;
• Co-ordinate sales activities with Partners and support their sales processes to ensure they are actively promoting the Company's solutions to their end users and closing business;
• Organise eG's consulting resources to support Partners' pre-sales technical activities;
• When appropriate, manage the direct sales process for end user organisations;
• Ensure effective prospect/Partner communication and follow-up by documenting all designated calls-to-action, follow-up dates, complete profile information, lead source, and prospect interaction in the CRM system (Salesforce.com);
• Develop a solid working knowledge of the Company's products, the problems they solve and the benefits they provide to potential customers;
• Develop strong knowledge of industry trends related to the Company's solutions
Desired Skills & Experience:
• Five plus years' experience of selling enterprise software, ideally workspace and server virtualization solutions or infrastructure software;
• Track record of consistently meeting and exceeding sales quota through both direct and indirect sales channels;
• Proficiency in prospecting, qualifying, developing, managing and closing business with complex B2B sales cycles;
• Knowledge of Citrix and VMware technologies and experience of working with the Citrix and/or VMware Partner channel, or experience working for one or more Application Performance Monitoring software vendors;
• Knowledge of and experience of selling to Service Providers;
• An ability to work independently but within a team oriented organisation;
• Excellent communications skills. Ability to make a positive connection with people in person, by phone and in on-line sessions;
• Ability to understand Partners' and customers' business needs, qualify opportunities and handle prospect objections;
• Strong personal organization, multitasking, and time management skills
• Good verbal and written communication skills;
• University Degree desirable;
The Company provides intelligent performance management solutions that automate and dramatically accelerate the discovery, diagnosis, and resolution of service performance issues in virtual, cloud, and physical IT service infrastructures. It has a worldwide network of offices and, together with an established set of Partner relationships including global SIs, has built a customer base covering almost all major countries. It is privately owned, VC funded and has a solid track record of profitable growth