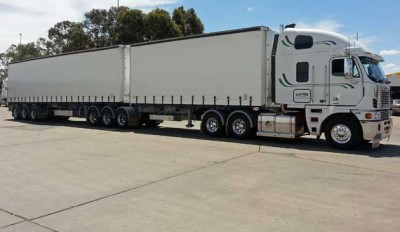 Experience in trailer Sales essential. Sales and promotion of repairs, service, modifications, spare parts for all locations within the Group
The company are leaders in manufacturing and distribution of high quality road transport equipment. As they now seek to expand their footprint on the East Coast of Australia, we are seeking an experienced Regional Business Development Manager, with experience in the truck sales sector.
The role will enhance sales and the marketing of products and have input into product development and measured control in all aspects of financial components that are related to delivering excellent customer service and standards. They ensure compliance and performance to meet, maintain and exceed company standards.
Key Responsibilities for this role include:
Sales – Source new clients and negotiate sales of new trailers and equipment
Sales and promotion of repairs, service, modifications, spare parts for all locations within the Group.
Preparation of sales quotations and orders for production.
Develop and maintain relationships with new and existing clients.
Development and implementation of Marketing and Sales strategies.
Assistance and development of our dealers on the East Coast.
Assist with the development of new products and models in our range.
Licencing and assistance with customer Permits
Hand over and delivery of new trailers and follow up.
You will need to display;
Experience in trailer Sales essential
3 years in Sales Position
Superior customer service skills with an ability to interact with all levels of the organisation
Excellent communication skills – written, spoken and listening
Excellent problem-solving, planning, time management and organisational skills
Attention to detail
Positive outlook, visionary, confident with the ability to manage conflict
Good research skills and able to identify opportunities for growth
Work autonomously unsupervised from home and/or remotely while traveling
Outstanding salary and commission structure as well as FMCV, laptop and phone
Initial interviews will be held over Skype.