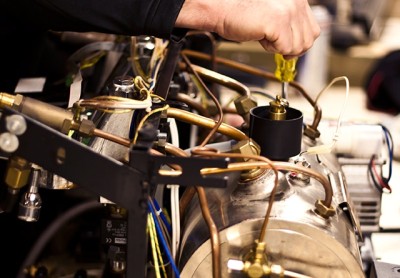 Due to continual growth, our client requires an experienced Technician to service coffee machines. Role will require some rural travel.
Key Activities Responsibilities
Install, service and maintain customer espresso machines and equipment
• Deliver response, reliable and supportive service to all customers requiring technical support and information, especially in emergency situations.
• Ensure all contact with any customer is delivered in accordance with the exceptional service standards of the company (I.e. personal, friendly, sincere, supportive, and knowledgeable).
• Be pro-active in all aspects of technical service work, in accordance with scheduled service and maintenance programmes.
• Carry out all technical service work according to standard company procedure (including machinery bench testing, general machine services)
• Maintain up to date and consistent workflow processes.
• Perform tasks in a thorough and careful manner with an emphasis on quality workmanship.
• Show flexibility and a willingly attitude towards technical service work outside normal hours of operation.
Provide up to date information
• Provide accurate and detailed information for every technical service job performed.
• Pass on any information concerning other areas of company operation to the relevant person in a timely manner.
• Maintain and be responsible for the Technical department's administrative communications
Account for all inventory associated with Technical Service work
• Ensure highest level of accountability and accuracy in recording the movement of all company stock, parts and equipment.
• Ensure movement of company stock is recorded in the accordance with systems and work processes.
• Participate in maintaining suitable stock levels of all parts and initiate orders through appropriate person when necessary.
• Assist in keeping all stock clearly labelled and stored in an organised and tidy manner.
• Participate in monthly stock take requirements as requested.
Provide Sales and Training support
• Liaise closely and co-operatively with Sales and training personnel to co-ordinate and identify all customer technical requirements.
• Consult with Sales and training personnel to assist in developing new customer relationships and share information gained from observations during service trips.
• Accompany Sales and training Consultants where required, on strategic customer visits to provide support from a technical perspective.