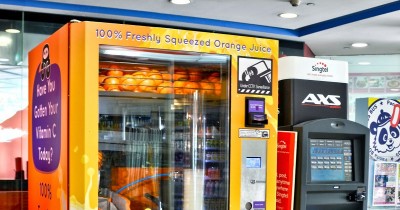 We are seeking an experienced and customer focussed trade professional to join an Equipment Services team.
you will be responsible for delivering responsive, efficient and effective service, repair, fault diagnosis, preventative maintenance and quality assurance across a range of Fresh Juice vending machines.
Not your everyday field service job. This goes a step beyond servicing the equipment. By taking ownership, being involved and proactive, you'll use your intuition and experience to recognise opportunities for improvement and generate ideas to ensure continuing to deliver world class service.
About You
Relevant Electrical Trade Qualifications that qualifies you to work on vending machines
Confident communication & interpersonal skills
Experience in troubleshooting and repairing electronic faults within the MDB circuits
Commitment to quality and safe work practices
Customer service-oriented attitude
Possession of current driver's licence
Knowledge of Firmware
This is a genuine opportunity for an ambitious and customer focused trade professional.