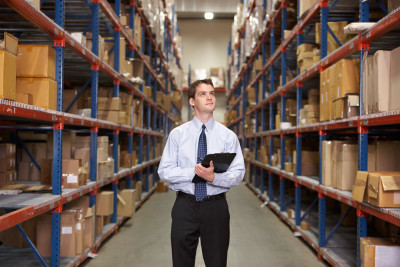 Our client is a global leader within the engineering, manufacturing and distribution of quality pneumatic and fluid control solutions, and they now have an opening for a Warehouse Supervisor to lead, motivate and drive process improvement.
Reporting to the Operations Director ANZ, your main responsibility is to manage the inbound flow of parts, packing, storage, picking and dispatch of goods.
The key to this role is being able to engage with the small warehouse team in a hands-on manner to ensure the continuity of supply is never compromised, keeping the warehousing team motivated, energised and always ensuring the end customer is at the forefront of their mind.
A hands-on leader working coherently alongside the team will go a long way to ensuring the overall business runs efficiently.
The right candidate will work closely with all functions including sales, purchasing, customer service, transport providers etc. to ensure smooth running of warehouse operations, and that all external and internal communication and relationships are strong. You will also focus on identifying and implementing policy and procedures to ensure continuous improvements and in turn greater efficiencies.
To be considered for this role, you must have will have strong warehouse operations experience and the ability to lead and manage a team to achieve operational KPI's. You will also be able to demonstrate:
• Process and efficiency improvements within the warehouse
• Ability to work in a fast paced environment
• Forklift license
• Understanding of WHS requirements
• Strong customer and continuous improvement focus.
• Hands on attitude and leadership style.
• Positive, alert, engaging, inclusive and resilient
• Good communication & problems solving skills
• Competent computer skills across Word & Excel and ideally exposure to JDE (however not essential)
• The right to work in Australia
We are offering a competitive base salary and the opportunity to earn an annual bonus. There may also be the opportunity to travel internationally.
The successful applicant will also be required to pass a full pre-employment medical and drug and alcohol screening before commencing employment.
If you are seeking a new and exciting position please click "Apply Now" and register your interest.