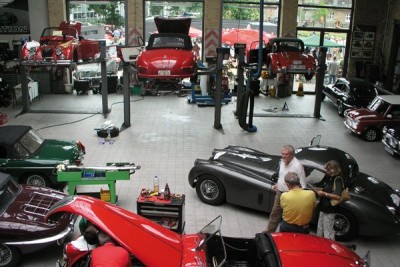 We are seeking a real car enthusiast to join mange the function of vehicle servicing and customisation as well as upgrades for spares.
Our client has recently opened a new state of the art workshop, with focus on building and restoring custom and muscle cars and bikes.
They are now seeking an experienced Workshop Coordinator to oversee all aspects of the workshop.
The role of Workshop Manager will require the following skillsets and attitudes needed to ensure success of the business:-
Experience with classic or custom cars will be an advantage
Excellent phone manner
Experience in scheduling servicing / maintenance also well regarded
MS Office skills
Able to multitask
If this sounds like you and you have a passion for the unique car service business, then submit your resume and a cover letter.
Benefits
State of the art workshop
A great working environment within a small but dynamic team
Stable, long-term employment
Great earning potential
If you answered yes to the above, then we'd love to hear from you.
If you think you have what it takes, please click "Apply for this job" now and send us a copy of your resume.
Initial interviews will be held over Skype.