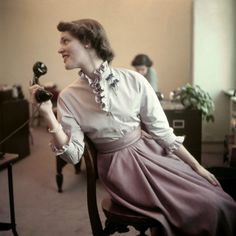 We are looking for an enthusiastic administration assistant, providing administrative support in a very versatile, fast-paced role.
About the Role:
Never a dull moment in this position, you certainly won't be bored!  Some of your work will see you utilising your research and analytical skills, others take focus on your attention to detail.
Largely being an office all-rounder, your main duties will include:
Undertaking research and analysis to prepare information memorandums for properties in different facets of the organisation including childcare, medical and aged care
Preparing various types of authorities as requested (ie. Exclusive Sale, Exclusive Business Sale, Exclusive Commercial Leasing and Purchase authorities)
Taking minutes for a range of weekly meetings across various departments including Childcare, Medical and Project Management
Provide advice/clarification and support to the Personal Assistants in the Childcare Sales & Leasing Department
Manage the company Facebook page including posting Just Sold/Leased images, current listings and listings due to launch, responding to comments or messages, etc.
Preparing and sending email marketing as required
Undertake Childcare Demand Analysis when requested
Updating elements of the various webpages we advertise on
Recording comparable sales and lease information as received
Undertake Title and ASIC Searches as required
Updating the CRM system & internal files where required
Covering the work of other administrative staff where required (ie. On reception and related duties, on extended absences for other administrative staff members)
Experience in industry-related programs utilised would be beneficial, some of which include:
Box & Dice
Console
Adobe Photoshop
Adobe InDesign
Microsoft Office suite – Outlook, Word, Excel and Publisher
Dropbox
Zoom
Facebook
Major skills required for this role include:
Attention to detail
Research and analytical skills
Problem solving abilities
Typing speed and accuracy
Time Management and ability to work to deadlines
Communication skills, both over the phone and written, internally and externally
Advanced computer skills
This role will see you working largely independently, however an ability to work as part of a team or under instruction will also be required. Previous exposure to real estate, in particular commercial facets would be beneficial but not essential.
We can only accept applications from those fully vaccinated against Covid.