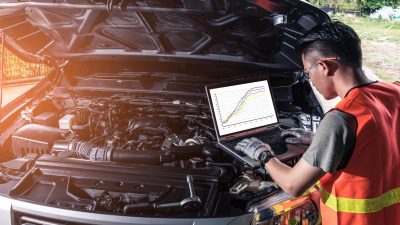 Our client is in search of an experienced qualified auto technician. The successful candidate will be responsible for managing and diagnosing mechanical issues and managing  entire vehicle service channel, including AC and electrical problems. We are looking for highly organized professional who takes pride in his or her work and wants to take the next step in their career
Responsibilities and duties:
· Diagnose vehicles based on observational and mechanical testing and complete the quality checks.
· Based on RWI, repair vehicles based on the diagnosed issues and repair estimates.
· Test drive vehicles after repairs are complete to ensure mechanical soundness and to determine whether any other problems exist.
· Complete basic cosmetic upgrades like painting wheels and applying decals.
· Responsible for maintaining the tools and equipment and ensuring utmost care is taken while handling them
Qualifications and skills:
· 2+ years of automotive repair experience
· Knowledge of tools and equipment required to conduct old repairs.
· Ability to operate diagnostic tools.
· Ability to work under pressure and prioritize tasks based on urgency.
· Good problem solving and time management skills.
· Good verbal and written communication skills
· Reliable team player who can work in an organized working environment.
What's in for you…
* Great work culture
* Above industry pay rates plus performance bonuses