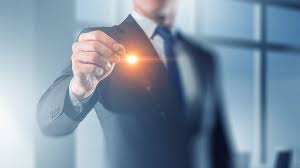 The Business Technology Advisor (BTA) takes initiative to work independently with a vision to be a trusted technology advisor to small business customers. This role focuses on strengthening customer relationships, providing business insights and finding solutions to business problems.
The Business Technology Advisor is passionate about understanding their customer's business and the relevance of technology to it. This would include holding genuine conversations to elicit the customer's business needs, goals, strategies and challenges.
The customer facing consultative role will contribute to building a NAS Solutions and services business, responsible for growing new business from a solid customer base and incremental revenue.
Key Business Technology Advisor Accountabilities
• Contributing to sales, revenue KPI's as set
• Contributing customer advocacy outcomes
• Development of Network applications services (NAS) pipeline though a consultative selling approach.
• Manage and convert qualified sales opportunities.
• Creating a positive and profitable customer relationship.
Key Business Technology Advisor Attributes
• High level of personal drive for success.
• Personal Development, engage in appropriate learning and development activities for the required business and technical subject matter knowledge.
• Communication Skills: Ability to communicate both verbally and in writing to both internal and external audiences
• Confident Presenter
• Organisational: work autonomously in a high-level demand environment
• Proactive at building strong industry and business networks
Key Skills/Technical Expertise
Commercial acumen
Customer engagement
Closing sales
Managing sales opportunities
Prospecting
Managing sales relationships
Communicating with influence