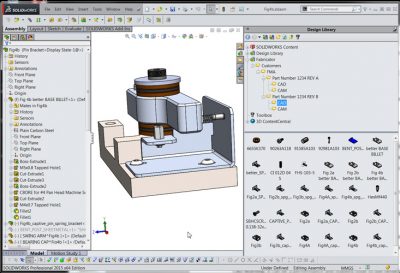 As CAD Docmuent Controller, you will be responsible for the control and filing of documents and drawings generated by the CAD team and to support the CAD Manager with all aspects of the department's administration.
CAD Document Controller Main Responsibilities
1. Administrative support to the CAD team
2. Recording and storing design information to and from the design team
3. Update drawings as necessary and organize documents so that they are easily accessible to all
4. Archive previous versions of drawings and drawings relating to completed projects
5. Assist with preparation of drawings and documents for tender submissions
6. Ensure document flow between CAD department and project teams is efficient and in accordance with specification
7. Assist members of the CAD team with preparation of drawings and 3D modeling as required
CAD Document Controller Required Knowledge and Experience
• Basic knowledge of AutoCAD  with the ability to create PDF and DWF documents
• Some 3D modeling experience preferred
• Excellent administrative and organizational skills
• Ability to work effectively and accurately under pressure
• Good knowledge of MS Office applications
• Ability to work as part of a team
• Excellent attention to detail
• Willingness and interest in developing knowledge of design in the construction industry
Core Competencies
• Team working
• Planning and organising
• Communication skills
• Detail handling
• Flexibility/adaptability
We can only accept applications from those fully vaccinated against Covid.