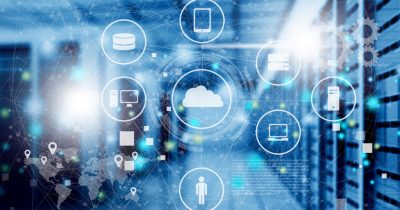 Our client is seeking an experienced cloud  devops engineer. You will be working primarily in AWS / Java / Android environments with some non-cloud servers as part of the ecosystem. The role encompasses some traditional sysadmin and network admin, particularly in supporting the existing dev team and their unix machines and the office environment, but there will be a strong focus on designing and implementing our infrastructure
as code and implementing various build and deployment pipelines.
In this Cloud Devops Engineer role, you will:
● Design and implement infrastructure as code for our global multi-tenanted 24/7 services
● Design and implement build and deployment pipelines
● Support dev team in their unix and cloud environment and as needed work on
supporting our small office network and environment
● Collaborate closely with other senior technical resources and management.
● Mentor junior resources.
● Manage multiple conflicting priorities
You may be a good fit for this Cloud Devops Engineer rolw if you have:
● A high level of proficiency and demonstrated broad experience involving the automated provisioning of cloud infrastructure. 4 years minimum.
● A high level of proficiency and demonstrated broad experience in the design and implementation of CI/CD pipelines. 4 years minimum.
● A high level of proficiency and demonstrated experience managing all aspects of the software configuration management process including code compilation, packaging /deployment / release methodology and application configuration.
● Extensive experience with GIT
● Experience of establishing and integrating automated testing frameworks.
● Identity, Authentication and Authorization experience
● Experience with design, creation, operation, and maintenance of cloud-based environments; preferably AWS.
● Experience with IT Security, including security assessment, certification, risk assessment, and security testing & evaluation.
● DevSecOps experience.
● Experience in establishing monitoring and alerting to support global 24/7 operations.
● Experience with cloud platform key management services.
● Experience with various standard dev/devops tools: e.g. Terraform, Ansible, Packer, Jenkins, Bamboo, Docker, Kubernetes, Git, Artifactory
● Experience in setting up and maintaining CI/CD pipelines
● Experience in outage-free blue/green deployments and in deploying packages to remote devices, e.g. handsets.
● Excellent skills and knowledge of Linux environments with five years or more experience.
● Desirable to have experience in AI and voice interfaces, including mobile devices and
smart speakers.