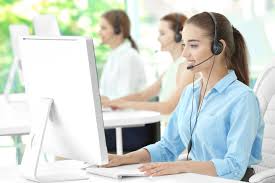 This Customer Service position is exciting, challenging and would suit someone who enjoys a role with variety. You would be the first point of call for any new customers to the business, and also following up enquiries.
Responsibilities and Duties
• Respond to incoming and outbound sales enquiries.
• Liaising with our existing customer client base.
• Enter sensitive Sales data using our CRM system.
• Follow up and reschedule sales appointments
• Assist in Tradeshows twice a year
• General Marketing tasks as required by the department
Qualifications and Skills
• A Strong Telephone manner
• Proactive communication skills
• Experience in using MS Excel, Word & Outlook would be an advantage.
• IT literate.
• High organisation and time management skills.
• Excellent customer service skills and a positive "can do attitude"
• High ethical values, be driven, enthusiastic, energetic, self-motivated.
• Full working rights in Australia
• Availability to work on Saturdays
This is a full time role. Experience is not necessary, but an advantage. We are looking to fill the position with a long term applicant, so working holiday visa's will not be accepted.
This is a full time Role + Bonuses
You will have your own car park & laptop.
Continuous Training will be provided through your development, with further promotions available from this position.
Hours:
Tuesday – Fri (Weekdays 9am – 5.45pm)
Saturday 9:30am-2pm