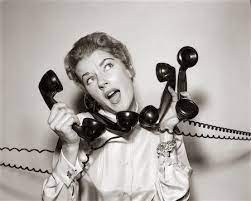 Our client is a market leading national furniture wholesaler specialising in dining, occasional, lounge & bedroom suites, and now seek an experienced Customer Service Officer.
Key responsibilities include;      
• Coordinate general office administration duties, answering phones.
• Collect, analyse, and summarize customer service claims in a daily log.
• Process customer requests (faults) logging the issue.
• Coordinate the delivery of spare parts (hardware) efficiently by following company policy and procedures.
• Liaise with transport companies for return of stock held at depots.
• Send out weekly stock reports to relevant customers.
• Maintain professional and technical knowledge by keeping up to date with industry information, policies, and procedures.
Education/Qualifications
• Bachelor degree or Certificate in Business Administration, Bookkeeping, Customer Service or similar degree and/or qualification.
Experience
• Experience in a similar customer service or operational position is highly desirable.
• Understanding and passion for the industry.
• Experience working in a warehouse/industrial/furniture wholesale environment or similar.
• Intermediate computer skills and/or working with databases e.g.: Microsoft Office/Outlook, Sales and CRM databases.
• Understanding of industry relevant processes and practices for business.
Skills
• Solid communication (verbal and written) and active listening skills.
• Passionate about delivering a high quality of service.
• Attention to detail is essential.
• Excellent organisational and time management.
• Logical and systematic approach to tasks.
• Ability to problem solve and think on your feet quickly.
• Ability to multi-task and prioritise according to impact.
We can only accept applications from those fully vaccinated against Covid.