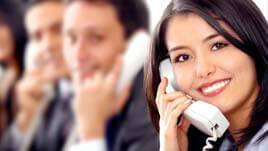 This Customer Service Representative opportunity  is for an experienced, energetic and reliable person with a drive for creating an exceptional customer experience. We require someone who possesses a strong sense of role ownership and a desire to see tasks through to completion. You will be working in an ever changing and busy environment.
We are looking for  someone with strong interpersonal skills, with the ability to develop and maintain productive working relationships across all levels of the business. Your passion for providing an outstanding B2B and B2C customer experience will be integral.
Our ideal candidate will demonstrate experience in troubleshooting & diagnosing issues, data input accuracy, administration and customer support. They will have an inquisitive sense to take action when things don't seem right, as well as someone who takes pride in the contribution they make to the team culture and achievements.
Responsibilities include:
Diagnostics & coordination of resolutions to customer warranty claims
Effectively responding to a wide variety of customer queries
Responding to emails and phone calls
Data entry (Orders and system data maintenance)
Providing quotes and information about current products and promotions
Providing administrative support to the sales team
Support of external merchandising team
You will need to display:
Experience in any or all of the following fields

Manufacturing
Distribution
Warranties & Repair

Strong troubleshooting, diagnostics, critical thinking skills (experience diagnosing warranty claims not required, but technical aptitude a must)
A positive attitude and approach to your work
Outstanding communication skills both verbally & written
Punctual, reliable & a genuine team player
Customer service experience with a focus on being truly customer centric
Strong attention to detail
Well-developed computer skills – intermediate excel skills are desirable.
Experience using ERP systems such as Netsuite, SAP, Microsoft Dynamics or other large scale ERP software applications.
Note that whist experience with consumer law and dealing with warranty on major appliances is desirable, its not a must.  The right attitude and great problem solving skills are more important.
People successful in this role are true team players with an innate ability to find good in any situation. They question when things don't look right and are not afraid to speak up and contribute new ideas.
Our client is an Authorised Provider and this position is is classified as an Authorised Worker. Compliance with government COVID requirements is mandatory.