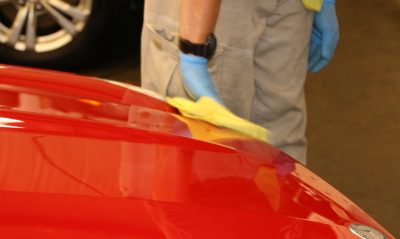 Our client requires the professional services and skills of an Experienced Detailing Manager to oversee all aspects of the new and pre-owned vehicle detailing process to ensure that detailing process and departmental delivery targets are achieved in a timely manner and outstanding customer service is achieved.
The right candidate will be a reliable, responsible and have the ability to work under pressure and to adhere to tight deadlines.  Attention to detail, the initiative and ability to work without supervision and being able to handle to manage and delegate a team of detailers and be hands-on if and when required. You must have a current driver's license, a sound driving record and be well presented, reliable and responsible.
Duties and Responsibilities:
Supervise a team of detailers.
Ensure that all vehicles are delivered to the highest standard of quality.
Assist the team when under pressure to adhere to time deadlines.
Allocate work and prioritise tasks within the Department.
Ensure that all staff within the Department adhere to all systems, processes and safety requirements.
Provide communication to Stock Control, Sales and Service Departments regarding delivery time frames.
To ensure that best practice KPI's are upheld within the Department.
What's on offer?
Ongoing support from a dedicated and professional team
The chance to work in our fantastic facilities.
An excellent remuneration package
If you believe that you possess the skills and have the experience that we are looking for, please provide a cover letter and resume outlining relevant experience to apply for this role.
The successful candidate will be subject to a criminal history check.