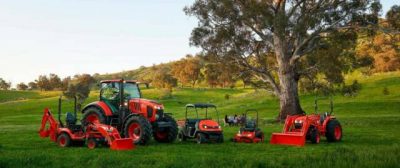 Working under the direction of the Maintenance Delivery Team Leader, the Diesel Mechanic will complete a range of duties. The Diesel Mechanic's role is to service and repair plant and equipment whilst providing support and assistance to the maintenance, plumbing, horticulture, and operations departments as required.
Specific Functions/Responsibilities
• Assist in scheduled planning of servicing of plant and equipment using previous experience and manufacturers recommendations.
• Develop service check lists for various items of plant and equipment when and where required.
• Keep equipment available for use by completing preventive maintenance schedules; installing component and part upgrades and controlling corrosion.
• Correct vehicle deficiencies by removing, repairing, adjusting, overhauling, assembling, disassembling, and replacing major assemblies, sub-assemblies, components, parts, or systems, such as, power and drive trains, electrical, air conditioning, fuel, emission, brake, steering, hydraulics; completes machine shop operations; making adjustments and alignments including bearing loads, gear tooth contact, valve mechanisms, governors, oil systems, control linkages, clutches, and traction units.
• Maintain vehicle records by annotating services and repairs.
• Keep supplies ready by inventorying stock; placing orders; verifying receipt.
• Supervise and guide the work undertaken by apprentices.
Key Competencies
• Mechanical Trade Qualification (Ideally a Diesel Mechanic by trade with Turf Equipment or Agricultural Equipment maintenance experience)
• Proven knowledge and understanding of a wide range of mechanical equipment maintenance.
• Ability to design and fabricate tools and aids for specific tasks (Welding & Lathe Operating Experience preferred)
• Australian Manual Drivers licence (ideally MR) unrestricted
• High attention to detail
• Confident communication, interpersonal and customer service capabilities, with the ability to interact and build rapport with a wide range of stakeholders.
• Previous experience working within a team environment and independently.