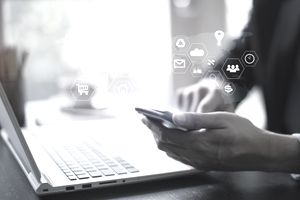 Looking to take your sales career to a whole new level and earn serious $$$? Then this Digital Sales Gun role is for you!
The Digital Sales Gun loves helping clients win & closing deals. We're looking for someone who self-driven and who loves to work with inspired (and inspiring) teams.
As  Digital Sales Gun you will be responsible for developing new business through website inquiries and other inbound lead sources. We provide you with hot leads daily!
Rewards you deserve:
Generous Base salary + UNCAPPED commission. OTE $200K+
Working side by side talented individuals.
Career progression opportunities.
Fun company that's on the move! 120 people in the office, high energy. 700 people globally.
What you'll be doing:
Understanding a client's pain points and providing a solution that will alleviate their pain. Winning deals!
What we need:
A true deal maker!
Must have digital sales experience. Ideally worked at an agency.
An experienced Digital Sales Consultant with exceptional phones skills.
Loves the chase!
Please attach your CV and we'll be in touch for a confidential chat. Let's win together!
If you feel you would be a strong candidate for this position, we'd love to talk! Please click on the "Apply" link.
We can only accept applications from those fully vaccinated against Covid.