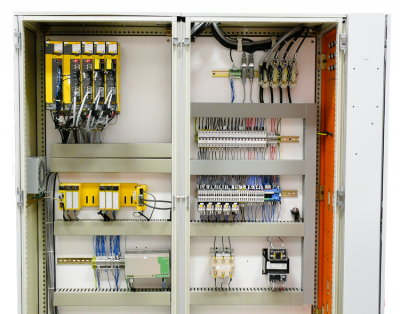 We are looking for a Electrical Technician. The primary purpose of this position is to fault find and repair CNC machinery.
Electrical Technician responsibilities will include;
• Troubleshooting and repairing mechanical systems (spindle, linear, rotary) such as spindles, ballscrews, bearings, gearing, and way systems on various machine tools for customers organization.
• Diagnose complex mechanical problems and perform onsite warranty and/or chargeable service repairs.
• Correct and qualify machine tool geometry configurations.
• Perform mechanical measurement and inspection tests to diagnose problems and service/ repair machines.
• Dismantle faulty equipment and assemblies and repair or replace defective parts.
• Effectively interpret mechanical, Electrical Hydraulic, and Pneumatic drawings to analyze and troubleshoot machine problems.
• install hydraulic and pneumatic pipes and lines.
As Electrical Field Service Technician, you will need to display;
• Have a working knowledge of machine tool programming as it relates to repair and troubleshooting.
• Be comfortable with the operation of a machine tool for diagnostic purposes.
• Fitters may use oxy-acetylene torches and presses.
• Able to check accuracy and quality of finished parts, tools or sub- assemblies.
• Set up and adjust metalworking machines.
• Operate milling turning and grinding machines.
• Fit and assemble metal parts tools sub-assemblies.
• Resolve customer issues and provide sales support.
• Communicate effectively with a variety of different people.
• Take ownership of all service cases, projects, etc., and maintain all customer records and technical documentation.
• The job duties will involve the installation, field service, maintenance and troubleshooting of machine tools at our customer's facilities
Qualifications and Educational Requirements
• CNC repair experience.
• Electrical disconnect/connect ticket (S Permit).
• Represent the company professionally and ethically at all times.
• Excellent oral and written communication skills
• PC literate (MS Office)
• Must be trustworthy, personable, and comfortable working directly with Customers.
• Should be a self-starter, assertive, creative, decisive, and self- confident with a professional appearance and demeanor, who can develop and maintain good Customer relations.
Some regional and inter-state trips may be required.