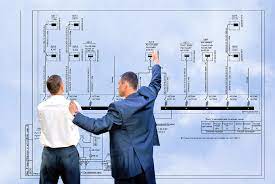 Our client is a leader in fresh food indutry, specialising in creating and producing fresh ingredients, ready-to-eat salads and fresh convenience foods, and are now seeking an experienced Engineering Manager.
Key fundction of the role will be taking responsibility for implementing engineering strategy with a strong focus on quality, cost and delivery, improving efficiency and driving engineering best practice. You will aslo be responsible for providing leadership, technical know how and management to a team of fitters, electricians and contractors.
Duties and Responsibilities
• Develop and administer the maintenance budget to meet the business plan.
• Encourage and support manufacturing to exceed their KPI's.
• Facilitate long range plant expansion, product development and equipment planning.
• Responsible for installation, maintenance and improvement of production lines and new
technologies.
• Preparation of AutoCAD drawings for design and base plans.
• Oversee the MEX maintenance system and records are kept updated.
• Implement a preventative maintenance culture and program utilizing predictive maintenance
tools to provide excellent levels of machine availability and supply of utilities.
• Ensure delivery of required project engineering elements within specified time and budget.
• Management of site water usage, waste water management and trade waste.
Knowledge & Experience
• 3-5 yrs Production Leadership Experience
• Experience in a manufacturing environment at least 4+ years people management experience in
a progressive food or beverage manufacturing environment
• Experience in a similar food industry role
• Strong experience in a fast paced production environment
• OH&S Experience
• An appropriate engineering qualification preferably supported with a formal business
diploma/degree
• An understanding of quality systems and OH&S
• Experience gained from within a large-scale production facility. FMCG is preferred
Personal Characteristics
• Strong management skills and a track record of implementing change & driving business success
• Drive, determination and achievement focused
• Ability to lead and motivate in a business service environment
• Ability to work to set budgets for productivity and expenditure
• Excellent communication, interpersonal and computer skills
We can only accept applications from those fully vaccinated against Covid.