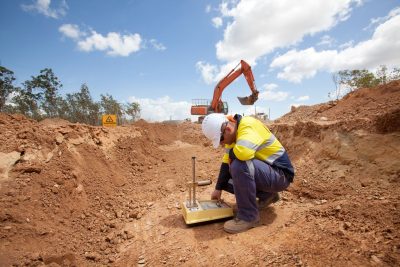 Our client is a well-established engineering consultancy firm specialising in Civil, Structural and Geotechnical engineering in the Melbourne market. From its humble beginnings, it has continually grown and is now recognised as one of the leaders in the industry. Catering to the engineering needs of the local building industry, they take pride in providing quality of work, professional and prompt service to their clients.
About the Role
To support this growing business in the North Melbourne office, we are seeking 2 permanent full time geotechnical & survey technicians who have had a minimum 1-2 years on-site experience. The successful candidates will be exposed to various geotechnical investigation and surveying field work around metro Melbourne. The role is largely field based work to support the Dandenong & Geelong area in preparing geotechnical reports and survey plans for residential and commercial projects.
Benefits
Join a well-established long-standing Melbourne Company
Career stability & progression
Competitive Remuneration
Regular paid overtime
 
Key responsibilities will include:
Geotechnical fieldwork to include drilling, logging, field testing and sampling soils around Melbourne & / or Geelong area for site classification (depending on the applicant's location)
Field surveying
Site inspections
Service and maintain geotechnical/survey equipment and routine maintenance checks
Provide onsite technical support to the office staff
To be successful for this role you must have the following:
Tertiary qualifications relevant to Engineering &/or Geology or strong equivalent local geotechnical fieldwork experience (Essential)
Knowledge of Melbourne soils and identification of fill on-site (Essential)
Basic surveying fieldwork experience desirable (however will provide on-site training where necessary)
Ability to work independently and operate field equipment and drilling rig
Ability to work within a team environment
Attention to detail and produce quality work
White / Red Card holder & relevant OHS course completed for onsite works
Australian driver licence to operate a manual vehicle (essential)
Also, on offer is good career stability and progression through a consistent project pipeline and low staff turnover, as well as a close-knit team and relaxed office environment.
This is a great career opportunity to join a successful Company, utilising your experience as well as participate in an expanding engineering consultancy.
We can only accept applications from those fully vaccinated against Covid.