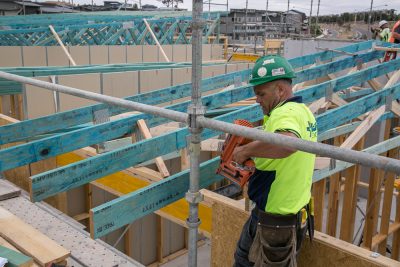 Urgently hiring
Our client, STRUCT-FORM PTY LTD, are currently looking for a motivated formwork carpenter with a minimum 2-3 year's trade experience to work along with our crew. Must be able to take clear instructions from leading hand and work efficiently whilst maintaining a high quality of workmanship.
Applicants must have:
· A strong work-ethic.
· Minimum of 2-3 Years' form-work carpentry Experience.
· Solid work references and relevant industry tickets
· Experience forming columns, walls and general works.
· Infrastructure experience, such as culverts, bridges and concrete structures.
· Ability to read drawings and interpret client-provided instructions.
· White Card, driver's licence and basic hand tools.
What STRUCT-FORM offers:
· Minimum annual salary of $60,000 + Super
· Full-time employment.
· Friendly work environment.
· Ongoing training.