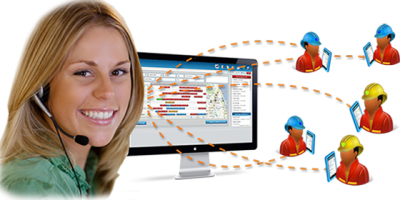 An opportunity has been created for an experienced Maintenance Coordinator with proven success in managing and maintaining a safe and efficient workplace in a FMCG environment. The Maintenance Coordinator ensures the daily Factory Operations are running efficiently by ensuring that all machines are well maintained through a preventative maintenance program. The role encompasses the manufacturing maintenance strategies and the preventative maintenance processes required in meeting the company's objectives, marketing demand and customer requirements.
The Maintenance Coordinator will be involved in providing maintenance support to ensure optimum production capacity and productivity to achieve a high degree of efficiency, cost effectiveness and safe practices.
The Maintenance Coordinator is a key member in the manufacturing management team and is expected to contribute to the development of manufacturing strategies and to ensure there is a continuous improvement plan to the manufacturing plant.
Key responsibilities for this position are:
• To develop and maintain a solid preventative maintenance program
• To maintain and organise documentations that are required for the maintenance department
• To be innovative and set targets for the maintenance team to achieve optimal efficiency in the manufacturing plant.
• To have the ability to prioritise and manage machine repairs with utmost urgency to minimise machine down time.
* To manage and drive all projects
You will bring initiative, the ability to manage short and changing timelines and priorities and strong organizational skills. You will be capable of mentoring and motivating with a strong will to succeed. Your history of success within a maintenance management role and commitment to service excellence will combine to bring outstanding results.
A background in maintenance/engineering management and experience within the FMCG industry would be highly regarded.
Multi-Lingual skills such as Mandarin or Cantonese are also beneficial.