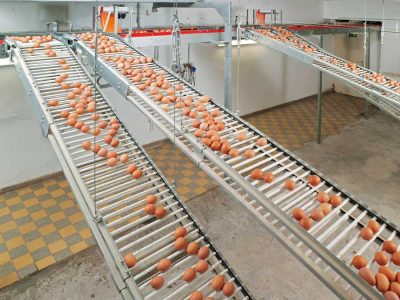 We invite applications from suitably qualified and experienced Maintenance Technician experts for one of our clients grading facilities.
The Grading Maintenance Technician is primarily responsible for the continuous operation, implementation of all preventative and emergency maintenance of the grading machines.
Responsibilities of this position will include:
Maintain company assets, bio-security and site security,
Maintain the Lubing conveyor line,
Provide back up (On Call) as required,
Managing and scheduling preventative and reactive maintenance activities for plant, equipment and machinery.
Partner with National Maintenance Manager to develop and implement preventative maintenance with MEX CMMS
Oversee maintenance planning and ensure all equipment adheres to company standards
The successful applicant will meet the following criteria:
Extensive experience, preferably in management, in all facets of maintenance,
Preferably with PLC experience,
Training & Experience in all facets of OHS including contractor management,
Trade qualifications in a related disciple (Engineering/Electrical) or willing to continue training,
Strong knowledge regarding preventative maintenance & sound mechanical aptitude/fabrication.
Autonomous decision-making abilities,
You are comfortable with change and can ensure that business ideas are turned into operational actions,
Well-developed problem-solving skills with the ability to arrive at and implement long term preventative actions,
Knowledge of quality systems, HACCP procedures and understanding of how maintenance could impact the environment,
Forklift, Scissor Lift, Working at Heights Tickets/Licenses
Must be a permanent resident of Australia or Australian citizen
It would be highly beneficial if you have obtained
Certificate IV in Competitive Systems & Practices,
Certificate IV in Training & Assessment,
The company is committed to finding the right person for this role and support and develop them to be successful.
This is a rewarding position with an excellent salary package on offer.
If you believe you have what it takes for this  role, please click on apply.