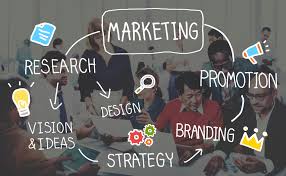 Our client is seeking an experienced Sales and Marketing Coordinator, in growing the business unit. You will have a strong background in business development, sales, client interaction, analytical minded and self motivation.
Reporting to the Managing Director, your key responsibilities as Sales and Marketing Coordinator are :
Manage and drive the sales to ensure all sales, revenue and growth targets are achieved
To co-ordinate the marketing and promotional activities
Manage & foster relationships with key accounts and the Company's brokers and distributors
Strategically plan and execute long term sales & marketing initiatives
To co-ordinate the product specification packaging design and artwork
To control department costs and expenses within Budget
You will also actively contribute to sales planning and forecasting of revenue projections.
Naturally, you will be a dynamic person, with good communication, people management and a team player.
The successful candidate will have a proven sales background with solid business development successes in Food industry. Prior experience in this field will be an asset, bringing in excellent markets skills. You should also have a sound knowledge of computer skills – including Microsoft Applications to maintain sales statistic, records and to prepare detailed analysis and projections.
This is a full time position. We will base the salary package on skills and experience.