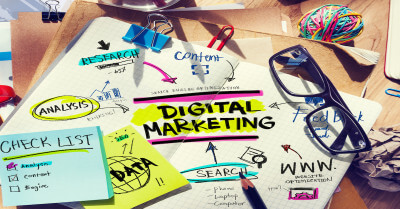 Our client are ready to launch their new on line programs, having successful run corporate programs in the past. They are now seeking an experienced Digital Marketing Manager, to assist in  managing the marketing strategy and drive campaign plans. If you are looking to lead a marketing function and can excel in key messaging development we would love to hear from you.
We are looking for someone with a passion for what they do and an ability to innovate and think outside the box.
In this role, you will be responsible for designing and delivering marketing products and campaigns while also driving activities to reinforce our brand message.
Main duties include:
Develop marketing and communications campaigns and plans.
Drive media advertising, social media campaigns, and digital activity.
Work with key stakeholders to develop key messaging to promote programs, course offerings and other services.
Write and distribute media releases.
Prepare and publish content for key publications.
Arrange printing, production and distribution of promotional products and brand collateral.
Manage websites.
To excel in this role, you will have a strong attention to detail, excellent communication skills and proven ability to build relationships with a wide range of stakeholders.
Essential:
Appropriate qualifications in marketing
2-3 years relevant experience
Experience using Adobe design products (Indesign)
Website (WordPress), social media and digital marketing skills
Highly developed written and verbal communication skills
Well-developed interpersonal and time management skills
Attention to detail, ability to take initiative and work independently
To Apply
To apply, please email your resume, cover letter and responses to the key selection criteria to graham@superiorpeople.com.au
We can only accept applications from those fully vaccinated against Covid.