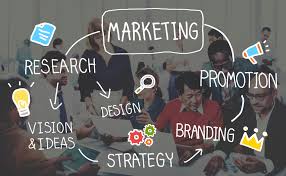 As Marketing Manager, this role is responsible for building a pipeline of qualified "Brands" (Leads) for the Business Development Team to drive growth, managing all marketing activities, and supporting the Sales team.
Key Responsibilities             
 Lead Generation
Research and build a pipeline of  leads.
Use market research and networking to grow the lead database.
Qualify by phone the "Prospect" leads.
Produce "Qualified" Leads for the Business Development Team ensuring they match the ideal Client profile.
Refine and use solution based sales phone scripts.
Professionally answer commonly asked questions and/ or objections.
Prepare marketing management reports to measure cost Vs outcomes of all marketing activities.
Marketing Activities
Co-ordinate and plan all web based marketing activities as the conduit between company and its external provider.
Oversee web marketing activities and content for SEO, AdWords, LinkedIn and Email marketing.
Manage Company brochure production as required.
Routinely collect and collate product images and case study material for PPI Marketing content.
Maintain and update the Website
Prepare Internal branding for the ideal client (Brand) profile and promote through the business.
Prepare and maintain  "Wall of Brands" to support the growth strategy.
Co-ordinate  promotional gift and year end calendars.
Database Management
Maintain accurate and up to date lead pipeline including contact details and communications.
Maintain Existing  Client database as required.
Internal Sales Support
Manage the Marketing/Sales email inbox, qualify enquires and respond in 4 hours.
Support the sales team in general sales duties if required.
Experience
5+ years (ideal) lead generation experience
Marketing co-ordination experience
Solution based product marketing experience
Skills & Qualifications
Business, Marketing or other relevant degree
Database workflow and CRM experience
Personal Attributes
Strong verbal communication skills
Highly effective listening skills
Ability to work autonomously as well as part of a team
High personal standards
Effective time management and organisational skills
Interpersonal skills
Energy and passion
Ability to think broadly
Solid business understanding
Professional