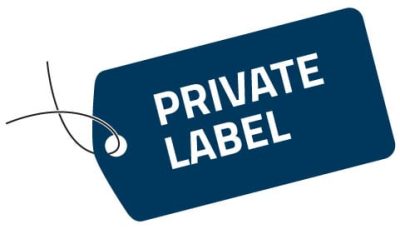 A well-established business that continues to innovate and develop private label and branded products has an outstanding opportunity for an FMCG industry National Account Manager.
This permanent, full-time role reports to  Head of Sales & Marketing and joins a talented and supportive Commercial team.  Key responsibilities for this role are to seek and convert new Business Development opportunities as well as develop strategic plans to launch and establish branded products while increasing existing product categories in a Private Label space. The role involves negotiating high volumes, multiple products and untapped opportunity which will need to be managed and developed to customer satisfaction. We are looking for a natural, best in class Account Manager with sound commercial acumen and experience within pharmaceutical and grocery product categories.
This is a hands-on role with full accountability and ownership of your portfolio.  A true opportunity to become a subject matter expert across your categories with global exposure and strong growth potential.
Key responsibilities include, but are not limited to:
Ownership and control of strategic plans to manage and grow assigned category and range of products including development of strategies, sales plans, new commercial opportunities and budgets
Lead, maintain and leverage from existing product portfolios
Hunt and pursue, with commercial savvy, innovation and new opportunities with recognition of establishing and building a brand
Identify and get ahead of market trends
Develop, launch, grow and maintain new product development
Negotiate with commercial astuteness and for the best outcomes for the business and manufacturing partners
Build trusted relationships with customers, expediting the resolutions of customer problems and complaints to maximise satisfaction
Be the SME of your category's products, partners, competitors, trends and markets
Preparation and delivery of customer category reviews
We want to hear from candidates with the following attributes:
Relevant tertiary qualifications
A genuine passion for Commercial Management
An appreciation for and sound understanding of FMCG / Pharmaceutical industry
Experience within the FMCG industry, more specifically with the major retailers and with branded accounts
Exposure to Private Label supply would be advantageous
Initiative and sound business acumen
Strong negotiation skills and superior listening skills
Well focused energy and drive with a hungry, can-do and multi-tasking attitude
Ability to naturally establish and maintain value adding relationships
Team player approach to roll up the sleeves and get involved where it's needed
Hands on and responsive customer service mentality
Ability to keep your finger on the pulse of high volume and multi-tasking workload
Exposure to European business culture would be advantageous
If you are hungry for success yet humble in accomplishment, have natural business acumen and want opportunity to grow and succeed this is the role for you.  This is an excellent opportunity to further your career in a successful business that recognises, engages and develops the potential in their people.  Please send through your resume and cover letter to apply, we look forward to hearing from you.
We can only accept applications from those fully vaccinated against Covid.