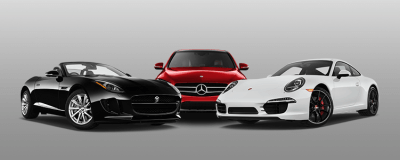 With the release of some exciting new prestige models, you will have access to one of the most extensive vehicle ranges in the country and be part of this professional, friendly and customer focussed team.
Reporting to the Sales Manager and with the support of a Retail Floor Manager, this role is all about being proactive. You will have a high level of trust and responsibility. You will be provided fantastic on the job training and supported by an experienced team. This is a full time 5 days per week role, working Saturdays.
This is a great opportunity to bring your knowledge and passion for all things customer service and make your mark in this exciting and diverse role.
You will have the ability to influence your salary, with a base wage paid, uncapped industry leading commissions, fully maintained company vehicle and other exciting benefits.
Who are we looking for?
You will be a well-rounded customer service centric and approachable person. You will have demonstrated experience in automotive sales. This is a fantastic opportunity to be rewarded for your hard work. You will be able to handle a variety of customers, providing them with exceptional experience.
You must have demonstrated experience with:
high achievement in franchise dealership sales
Proven track record in developing client relationships and meeting targets
Passion and desire to create your own success
Strong communication skills
Intermediate computer skills
Ability to think outside of the square
To work in this role you must have the following:
Permanent residency
Clean criminal record
Current Drivers Licence
Our amazing benefits.
Very competitive salary package, with a strong base salary, commissions and superannuation
Outstanding career growth opportunities throughout the group
Extensive training
Access to dealership discounts including, New and Used vehicles, Servicing, Parts, Insurances and Finance
Job security with a strong and growing independent family owned business
Employee Assistance Program
And above all lots of support, opportunity and fun.
This will be a very popular role, so in order to find the best possible candidates, we require you to submit your resume. If you progress you will be required to undertake a detailed psychometric test.