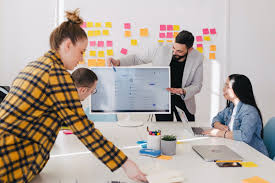 Reporting to the Chief Operations Officer, as the Operations Process Analyst, you will play a vital role in the development of process maps to capture current workflows, suggest improvements and assist with migration of services to a new software platform (MOHR).
As the Operations Process Analyst you will work closely with all operational team members to encourage innovation and create an atmosphere of excitement around the software migration process.
Key Responsibilities 
Create process maps of current workflows in consultation with stakeholders
Suggest improvements and innovations in current workflows for efficiencies.
Create supporting documentation
Map current requirements to MOHR functionality in consultation with MOHR team.
Selection Criteria
Essential:
Problem solving mindset and affinity for continuous improvement
The ability to challenge and question existing processes proactively and suggest well researched solutions
Attention to detail
Demonstrated experience in business process mapping and business process re-engineering
Detailed understanding of project management disciplines and process improvement methodologies
Exceptional written and verbal communication skills.
Excellent analytical, problem solving and critical thinking skills
Ideal:
Tertiary qualifications in an appropriate discipline and extensive work experience
Competencies
Strategic thinker
High-level written and verbal commercial communication skills
Methodical and time efficient approach to developing and documenting processes
Excellent Business Analysis
High attention to detail in all tasks
Proactively identify opportunities to improve and refine processes
Exceptional interpersonal skills
Ability to build rapport and engender trust.
Excellent communication skills (written and oral).
Professional presentation.
Good organizational, planning and administrative skills