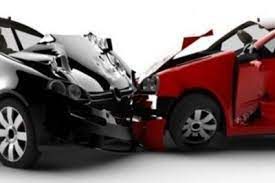 Working as part of a highly skilled team, the day to day duties of this role include inspecting and performing vehicle repair work in accordance with quality procedures, disassemble and reassemble vehicle body components and replacement and changeover parts.
Key responsibilities include, but not limited to:
Removing and refitting damaged panels.
Replacing or repairing the damaged parts using mechanical, hydraulic and metalworking equipment.
Re-jointing the repaired parts with welding equipment.
Repairing dents with plastic fillers and file
May perform other cosmetic work as required to maintain the like-new look of the car by repairing vehicles as instructed by management.
To be successful in this position, you will:
Have trade qualification and previous experience as a panel beater.
Be skilled at smash work.
Be flexible and willing to perform a wide range of different tasks.
Have an eye for detail.
Have strong work ethic.
Have good time management skills; and
A positive, happy and enthusiastic approach.
Apply Today
Please send your resume and/or cover letter by clicking on the apply button.
All applications will remain confidential.
We can only accept applications from those fully vaccinated against Covid.