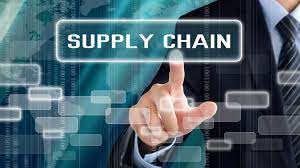 A leading manufacturer of quality agricultural and industrial spray products, fire-fighters, diesel transfer, and dust-suppression units, are now seeking an experienced Supply Chain Manager. The company partners with over multiple dealerships across Australia and internationally.
Primary Purpose:
Focus on projects, developing and implementing supplier-related strategies, maximising value for money outcomes
Strong focus on monitoring, enhancing, and streamlining the supply chain process
Manage the commercial contractual aspects of supply relations from inception
Create a measurable framework of KPIs for key and strategic suppliers
Main Duties:
Creating opportunities that reduce raw material costs
Negotiating supplier contracts
Creating a supplier scoring criteria based on delivery, quality, responsiveness, and pricing
Sourcing alternate suppliers
Likely international travel to visit suppliers to establish stronger relationships – Covid restrictions dependent.
Produce professional presentations and have formal discussions with suppliers, negotiating terms and conditions
Improve inventory processes & demand forecasting based on process knowledge, analysis, and feedback
Qualifications/experience:
Solid experience in supply chain and business improvement – ideally within a manufacturing environment
Excellent contract management experience, advanced negotiation, and influencing strategies/skills
Strong customer focus and the ability to build cross-functional relationships while collaborating effectively with all internal and external stakeholders
Clear and concise written and verbal communication skills
Strong attention to detail and ability to problem-solve effectively
High level of computer literacy, with sound software capability (Microsoft programs & operational ERP)
Understanding of OH&S requirements
Demonstrated prioritising and organisational skills
If you are interested in joining a rapidly expanding family-owned business that respects and recognises reliability and effort, then apply now.
Outstanding  salary package on offer.