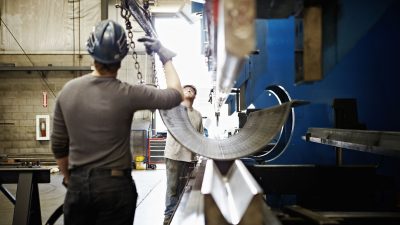 Our client is involved in both commercial and residential construction, and are seeking an experienced Production Manager with working knowledge of steel fabrication. Ability to speak Mandarin also highly desirable.
As Production Manager Responsibilities will include:
Oversee manufacturing operations
Conduct regular site budget, P&L and capital expenditure reports and plans
Lead, mentor and educate staff, implement plans to improve culture and performance
Optimise equipment, processes and programs to improve productivity and minimise costs
Liaise with senior management, stakeholders and members of the board
Manage daily productions and ensure efficiency of operations, including capacity planning, loading and optimization
Monitor and inspect day-to-day operations to ensure productivity
Ability to implement and streamline manufacturing processes, procedures and systems.
Handle customer concerns and resolving them immediately
Ensure all machines are well maintained and coordinate servicing & repair with team
Workflow scheduling and demand management
Design and implement strategies to improve production performances.
Develop operations-related plans, manufacturing budgets and policies & procedures to comply with ISO and AS standards.
Ability to lead, motive and develop a production team within the factory.
Production Manager Requirements:
8 – 10 years of managing staff experience in steel fabrication production or factory environment is essential, as is a 'can do attitude'.
Proven management and leadership skills with the ability to make decisions
Ability to drive and achieve key outcomes
Resilience, determination and a flexible approach to working hours
Able to provide hands on leadership and excellent communication skills
Outstanding customer service management skills with a proven ability to grow the business.
Strong people skills with the ability to liaise with a range of people at different levels.
Highly developed analytical and problem-solving techniques
Fairly proficient on the computer
Proficient in speaking both English and Mandarin (for liaison with Mandarin speaking management)
Eligible to work in Australia with a valid working Visa.