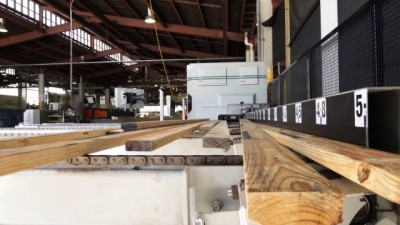 Due to ongoing growth, this long established market leader now require a Production Supervisor to ensure the business continues with growth and can handle increased workload. A high level of reporting will be required in this role.
We are seeking person with minimum 5 years experience at management level in manufacturing / fabrication environment.
Ideally, you will have strong Excel skills for reporting, including Pivot Tables and VLOOKUP. This is essential for this role, and we can only consider applications from those who can demonstrate such.
The primary objective is to assist in streamlining the current operation and to strive for positive and beneficial change.
In this key position you will need to work towards efficiency gains to ensure targets, deadlines and KPI's are met whilst simultaneously ensuring reduction of errors and providing assistance and support to the team.
This is an amazing opportunity if you are someone with a keen eye for detail, target and results driven, thrives within a fast paced environment and is able to adapt and work to towards continuous improvement within a team based framework.
This is an integral role for the business and your key responsibilities will be:
Managing various spreadsheets
Order management & reporting
Assist with the planning and coordination of workload on a day-to-day basis.
Conduct checks to ensure jobs have been produced correctly.
Ensuring KPI's and targets set in line with the business are achieved.
Be hands on and assisting where needed inclusive of forklift duties when required.
Provide feedback on faulty equipment and machinery.
Ensure compliance is met regarding company policies and procedures.
Provide administrative and system related support.
Maintaining a high level of communication.
Housekeeping and general site maintenance
Demonstrate and maintain safe and effective work practices and reporting procedures.
You will need to display:
Knowledge of Metric and Imperial measurements
Advanced Excel including Pivot tables and VLOOKUP essential
Flexibility to work beyond standard hours if required, currently 7am-3.30pm Monday To Friday with weekend skeleton staff.
Minimum 3 years' experience in a similar role.
Proven ability to lead a team safely and effectively.
Experience within the timber, engineered wood products or steel industry is highly desirable.
Working knowledge of Microsoft Office Suite and general computer literacy.
Forklift Licence with a minimum of 2 years experience.
Understanding of warehousing workflow.
Able to pass a pre-employment medical inclusive of drug & alcohol screening.
Outstanding salary on offer to the right person, who can meet all essential criteria.
This is an Australian owned and operated market leader in their industry and this new position is due to continual growth
WE CAN ONLY ACCEPT APPLICATIONS FROM AUSTRALIAN CITIZENS OR PERMANENT RESIDENTS.