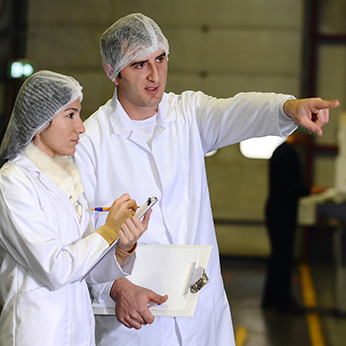 We are currently looking to recruit an enthusiastic Production Supervisor for an award-winning dairy products company. Company produces high quality and award-winning boutique cheeses, yogurt, milk based products.
Due to an increase in their production, they are looking to employ an experienced and enthusiastic Production Supervisor to continue their success.
As Production Supervisor, responsibilities will include:
-The promotion and maintenance of a safe working environment.
-Ensure that Hygiene & GMP requirements with the facility and adhered to at all times.
-Proactively motivate your team to exceed all daily, weekly & monthly production plans.
-Train, mentor and develop your team to ensure the highest level of outputs is maintained.
To be considered for these opportunities, you will be required to demonstrate:
-Previous experience coordinating team activities in order to deliver production schedules on time and to strict production specifications.
-Strong leadership skills and the ability to guide and motivate your team towards production KPIs.
-A demonstrated commitment to WHS & GMP with previous experience working within a food production environment.
-Solid written & verbal communication skills and confidence in the use of Microsoft Office programs.
With excellent training and development opportunities on offer, this role will provide a broader network of career progression paths for you to pursue.
"We can only accept applications from Australian citizens or permanent residents."
If you feel you meet the above criteria and do not want to miss out on a great opportunity – please APPLY NOW!