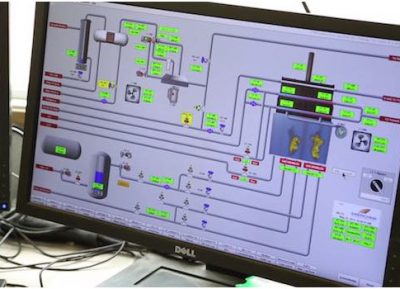 Our client is seeking to recruit a dynamic Senior Project Engineer with an Electrical / Mechatronic Engineering background and strong knowledge in robotics and control systems.
This role is based in Melbourne with a degree of travel both domestically and internationally to develop and work on innovative automation projects.
Reporting into and working closely with the Electrical Engineering Manager your role with be responsible for but not limited to:
Manage projects as well as engineer small projects
Manage the engineering of larger projects 
Mentoring and leadership of team of Project Engineers.
Electrical Design
Customer Service and Technical Support
Financial Management & Project Coordination
Materials Acquisition & WH&S
To be successful in this role you will require the following skills and experience:
Bachelor Degree in Electrical Engineering or Mechatronics or
Electrician Trade Certificate plus Electrical Engineering Certificate
PLC, HMI, Robotic, & SCADA programming / Vision & PC programming
Working knowledge of sensing technologies and their application
Strong mechanical comprehension skills highly regarded
Intermediate to advanced level of computer literacy skills
YOUR REWARD
This role offers an attractive Salary Packaging inclusive of Base + Super + Car Allowance. You also will enjoy a great work culture with room for career advancement opportunities .