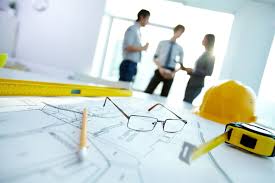 Our client is seeking an experienced Project Manager for their property development business. Role will include seeking and researching locations, as well as project management of builds. Bi-lingual Mandarin speaking essential.
Responsibilities:
 The operational delivery of projects in line with client and contractual requirements; program and procedures; and all relevant legislation
Management of project personnel to ensure superior team performance in all aspects of project delivery including scope, time, cost and profitability, quality, human resources, communications, risk management, health, safety and environment and procurement
Contributing to the tendering process particularly in relation to methodology, buildability, risk management and subcontractor involvement
Development and maintenance of superior client and key stakeholder relationships
Ensuring project outcomes and corporate objectives set by the management are met.
Ensuring Developed systems and procedures are fully implemented to ensure that the business is not at risk of non-compliance with third party accreditations
Ensure all internal and external reporting is maintained
Risk and Opportunities are tracked on the project to ensure the Client is aware of the key issues on the project regularly.
Requirements:
Minimum 5 years within the industry.
A professional qualification in a property related field such as business (real estate and development), property, economics or similar
Proven research market investigation and analytical skills
End to end project oversight and delivery – including project planning, budget management, risk management, issue management, personnel management, client management, commercial issue management, testing management. An understanding of the real estate / property industry is desirable.
Excellent communication skills both written and oral, ability to converse with all level of staff from senior level management to technical staff.
Ability to interpret the client's needs and to scope and assist in the preparation of proposals and responses to tender requests for real estate advisory services
It is essential to be highly proficient in Microsoft Office suite of products (PowerPoint, Word, Excel) and Microsoft Project.
Proficient in speaking both English and Mandarin (for liaison with Mandarin speaking management)
Eligible to work in Australia with a valid working Visa.