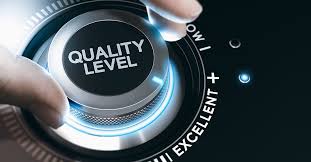 An opportunity has been created for an experienced Quality Assurance Manager with proven success in managing and maintaining a safe quality system in a FMCG environment. This position is responsible for the ongoing quality improvement process by establishing and maintaining policies and documents, driving change and championing continuous improvement through the manufacturing process.  This also includes ensuring compliance with SQF 2000 and HACCP as well as providing a high level of customer service working directly with internal and external FMCG customers.
The Quality Assurance Manager is a key member in the manufacturing management team and is expected to contribute to the development of manufacturing strategies and to ensure there is a continuous improvement plan to the production processes.
Key responsibilities for this position are:
Investigate and support any third party certification required for the Group (e.g. HACCP, BRC, SQF, etc.)
• To establish a document change control system for the Group
• To support and maintain said document change control system
• To maintain and develop SOP's and other associated documentation related to the above functions
• To supply technical support during internal and external audits
• To organise and coordinate supplier audits and approvals.
• To develop and maintain Quality Manuals and supporting documentation.
• To support and maintain corrective action and incident reports.
* To lead in New Product Development
You will bring initiative, the ability to manage short and changing timelines and priorities and strong organisational skills. You will be capable of mentoring and motivating with a strong will to succeed. Your history of success within a quality assurance management role and commitment to service excellence will combine to bring outstanding results.
A background in quality assurance management and experience within the FMCG industry would be highly regarded.
We can only accept applications from those fully vaccinated against Covid.