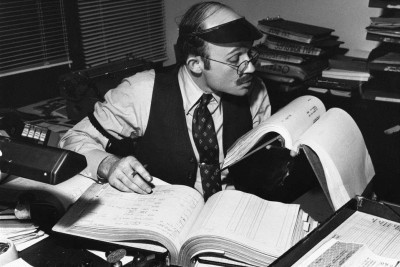 Audit
A Chartered Accountancy firm on the fringe of the City seeking a senior accountant.
It's a rewarding role where you can take responsibility for a diverse range of both business services and audit clients in a mixed 50/50 with career progression working in a small firm affiliated with an international accounting group. So, you get the best of both worlds.
The role would suit someone who is motivated, pro-active and a great communicator. You will need to have completed your CA or are in the process of completing.
We are looking for someone who has 3-4 years audit experience but is also interested in developing their business services skills.
The role is a true generalist role in which you will work with a diverse portfolio of clients including high net worth Individuals, successful private businesses, and self-managed superannuation funds. The role also offers scope to undertake some management accounting, tax, and special purpose consulting engagements.
You will be responsible for overseeing the day to day work, and you will be required to supervise /mentor junior staff.
*The suitable candidate must have ideally around 3 to 4 years audit experience from within a local Australian accounting firm preferably internal audit as well as external audit of all entity types, together with superannuation. You will also have been exposed to a variety of engagements, including those of a reasonable size and complexity across diverse sectors
*Be able to prepare monthly, quarterly, and year-end financial statements and income tax returns.
*Deal with accounting and taxation planning, preparation of management accounts and reports.
*Prepare financial accounts for companies, partnerships and trusts and related individuals.
*Be technically competent, know your way round a computer and various accounting packages such as CaseWare, Xero, APS tax manager, QuickBooks, MYOB etc
*Professional, team player, with positive attitude.
*Self-motivated, has a strong work ethic and is responsible and dedicated
What we offer
* Excellent work life balance
* Training and career progression
* Supportive and flexible work environment
If you have some of the skills we need and have been working as an accountant for 4-6 years' email us with your resume
Initial interviews will be held over Skype.