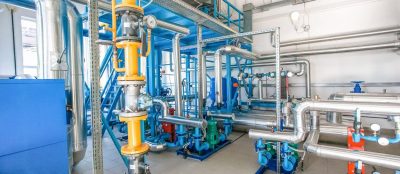 Building Services Consultancy are seeking to recruit a Building Services Senior Engineer with a core discipline in either Mechanical or Hydraulic to work on a wide variety of projects including commercial, residential, multi-apartment, education, industrial and mixed use.
As the successful candidate you may have:
Recognised Mechanical and/or Hydraulic Engineering experience.
Minimum 5+ years experience working as a Mechanical and/or Hydraulic Engineer or Minimum 8+ years experience for a Senior Engineer within a consulting environment  in Australia.
Ability to step into the team and work on projects.
Strong Building Services knowledge and experience.
Strong AutoCAD experience and proven skills.
Revit MEP experience not essential but would be advantageous.
Knowledge and experience working with Australian Codes, Standards and relevant Authorities.
Excellent Communications skills and be well presented.
High attention to detail and ability to meet deadlines.
Self motivated and a strong team player.
Mechanical Experience to include:
Proven ability to design and document mechanical building services including heating, ventilation, air conditioning and associated services.
Hydraulic Experience to include:
Experience in the design of hot and cold water reticulation, sanitary, sewerage, storm water drainage, hydrants, hose reels, grey water treatment.
Hyena experience.
Proficiency in performing hydraulic services design, calculations and analysis.
The remuneration package on offer is negotiable; however it will be commensurate with the successful candidates demonstrated skills and experience.
Apply today to take advantage of a great opportunity to work in an Engineering Consultancy where you will have the platform to stand out and take upon an important role in running projects.
We can only accept applications from those fully vaccinated against Covid.