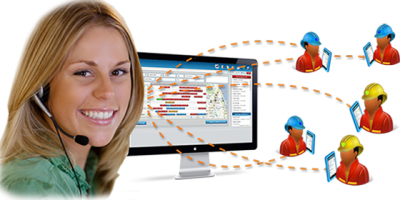 The Maintenance team is responsible for the coordination, management & communication for all repairs & maintenance issues within a company's portfolio of buildings. As Maintenance Coordinator, you will be responsible for providing support & expert guidance to the Owners Corporation Managers, committees & all lot owners alike.
We're seeking a solid Maintenance Coordinator communicator that has the ability to create strong third party relationships with contractors, committee members & owners. As a central point of contact for everyone involved in the Owners Corporation, this role offers the chance to deliver true service.
Maintenance Coordinator Skills & Experience
Ultimately we're after someone who has high expectations for their own success & achievements, always thinking 'we can do this better' & being highly self-driven to improve.
Experience in a customer service role
Property/maintenance admin experience preferred, but not essential
Experience handling difficult & complex situations
Ability to strive in a high performing team
Excellent communication, problem solving & customer service skills
Excellent written, verbal & numerical skills
Attention to detail & ability to work under pressure & to short deadlines
Computer literate with experience in Microsoft Office package
Maintenance Coordinator Duties & responsibilities
Maintenance administration including, invoicing, work orders, quoting, contractor compliance, induction management & file management.
Daily monitoring & updating of all maintenance requests & following up with contractors as to job status.
Raise & manage jobs in our software management system, inclusive of quoting, issuing work orders & follow ups.
Liaise with clients, suppliers & internal departments to ensure we're providing regular communication to all stakeholders involved in maintenance related issues
Answering calls, emails & online reports of maintenance related problems, sending work orders to the necessary contractors or resources & providing relevant updates to the stakeholders involved
Prompt action & responses to all customer maintenance related reports & queries that come through our office
Attending meetings with customers to discuss ongoing maintenance cases
Liaising with Owners Corporation members & committees on a daily basis
We can only accept applications from those fully vaccinated against Covid.