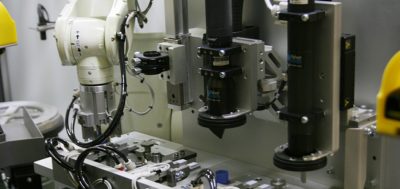 Are you looking for a challenging Service Technician role? We need someone who is passionate and driven to achieve amazing results under pressure using the latest industrial computing skills. We also need someone that will accept any challenge and isn't afraid to roll up their sleeves, get dirty and fix broken machines.
This role requires you to utilise a broad range of electrical/electronic and mechanical/pneumatic skills working with highly technical instruments like Digital Oscilloscopes, Radiation Monitoring Equipment, Optical CCD Camera Systems including NIR, dedicated Small board computing systems, Ethernet and USB based computer interfacing. You will need to master the use of complex systems that incorporate analogue signals being processed into digital and analysed to produce results that are then sent to network management systems.
To do this, you are required to:
Manage and deliver a range of service procedures including installation, commissioning, maintenance and certification
Diagnose and eliminate errors or technical problems and determine proper solutions
Scope and monitor all project work until completed
Train clients on a variety of equipment, both out in the field and from the factory
Ensure compliance with product requirements and safety
Travel within Australia and occasional weekend work will be required, particularly to cover service in other states. There is also potential for overseas travel should the successful applicant display the qualities required.
Essential Skills and Experience Criteria:
Post Trade experience in a service maintenance role
PC skills including knowledge of small-board computing and operational knowledge of LAN & WAN infrastructure
Programming and instrumentation
Experience in food processing industries
Prior experience in servicing and maintenance of complex equipment
PLC experience
Demonstrate ability to use common Windows programs and knowledge of basic PC software and hardware
Ability to build relationships with customers
Self-motivated and always punctual
Demonstrate effective communication skills
Demonstrate ability to work in a team environment
Ability to take direction and follow procedures
Good problem-solving and analytical skills with the understanding of how to identify problems and overcome them
Flexibility and ability to work on occasional weekends
Current and valid Drivers Licence in Australia
A-Grade Electrical licence is desirable but not essential
Willingness and flexibility to travel domestically/overseas and be on call when required
How to apply
If this role sounds like you, we would love to hear from you!
As part of the recruitment process, the successful candidate may be required to undertake a National Police check and other relevant background checks related to the role.